Healthy lifestyle
Digital tools in dietetics – a temporary trend or effective help?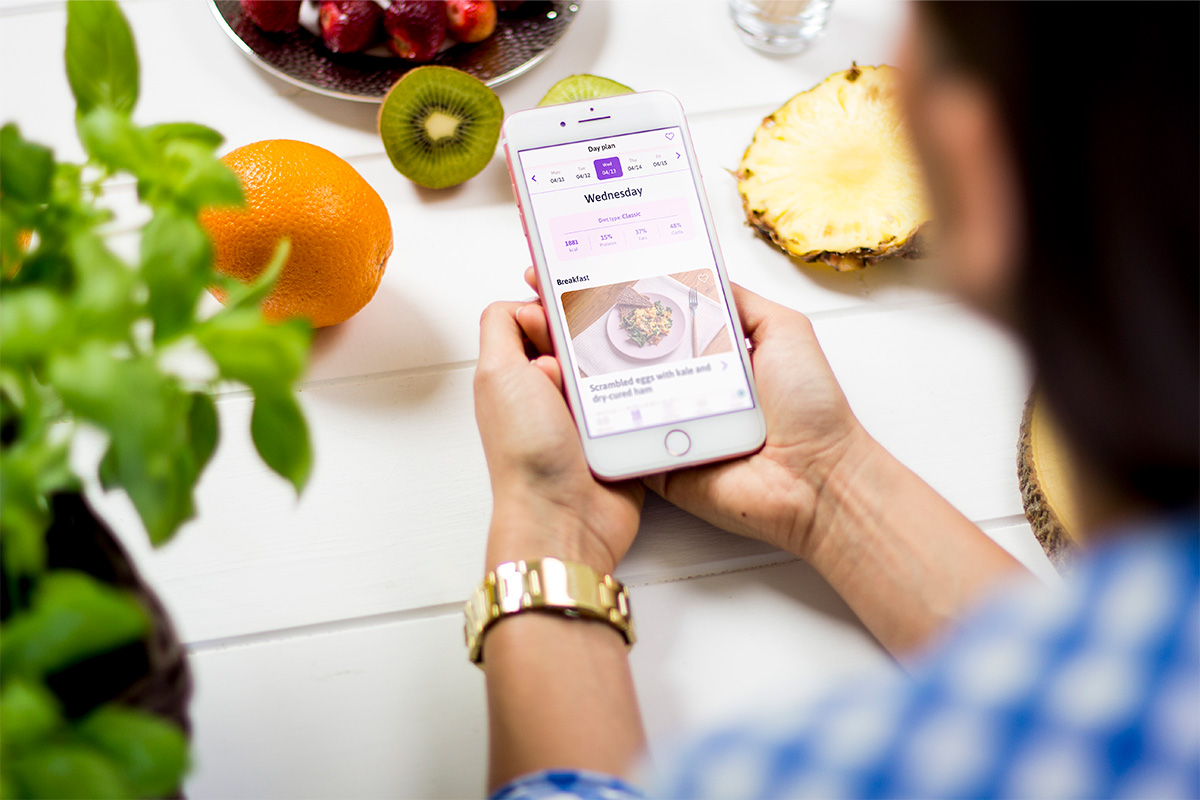 We live in an online world. What used to be a privilege of working and learning remotely, at some point became a necessity. Locked up in our homes, we were forced to learn to live in a new reality. The intensive development of technologies and digital tools began much earlier than the coronavirus pandemic. It seems, however, that now it has accelerated even more, but most importantly – it can really contribute to the improvement of the comfort of our life and health!
We have been struggling with the global problem of excess weight and obesity for a long time. According to WHO (World Health Organization) data, the number of obese people worldwide has tripled since 1975! Unfortunately, this tendency is already visible in the youngest. In 2020, 39 million children under the age of 5 struggled with excess body weight. While currently the word "epidemic" is most often associated with the coronavirus, the "obesity epidemic" has been around for several decades, and we still haven't been able to fight it.
It has become common knowledge that the basis of a healthy lifestyle is a balanced diet and physical activity. Many people, however, lack effective, easily accessible, but also attractive tools that could help them in this field. This creates space for a solution in the form of mobile applications – tools that almost everyone knows.
However, can a mobile application become our personal personal trainer and dietitian in one and help us achieve the intended goal?
The world of science has long been interested in the effectiveness of digital tools available on the market in shaping proper eating and physical activity habits. According to one of the Norwegian research studies focusing on the assessment of mobile applications from the perspective of users, they choose this type of solution primarily for convenience: who today does not have a smartphone and access to the internet?
Launching the application on your phone is quick and easy. Interestingly, from the users' point of view, an important role in maintaining the motivation to change is the feedback they get from the app and the ability to track their progress. Despite the fact that there are many dietary and training applications on the market that combine both these aspects, the results of the above-mentioned study indicated that almost 20% of young people from the study group still did not find an application that would meet their expectations. This clearly shows that there is still plenty of space for new solutions!
Data from another study show that app users showed a greater sense of control over their own body weight and eating habits, regardless of whether they had entered their diet data into the app or used eating plans previously shared through the app.
But how does this information translate into real effects? It turns out that the situation is extremely promising. There is evidence that weight loss interventions using mobile applications can be as effective as traditional in-person interventions with nutrition and physical activity professionals.
While it is extremely difficult to obtain objective results in this regard, most of them show that the benefits we can obtain are tangible. According to some authors, it seems that the application is most often used by young women. Perhaps the future course of action should therefore be to focus on how to encourage other groups to use the app and on finding the functionalities they lack to make the activities even more effective. Subsequent researchers add that the best results are achieved by a multidirectional approach to this issue, combining traditional strategies with digital tools.
Habits shaped over the years are hard to change. Many of us look for tools that can help overcome this obstacle. As it turns out, mobile applications are one of the possible solutions: they're easily accessible, intuitive, and convenient. Will there ever be an ideal app that meets the expectations of all users? It seems impossible, but one thing is certain: it is worth trying, because it can provide effective support on the way to a healthy lifestyle.
Bibliography:
Efficacy of interventions that use apps to improve diet, physical activity and sedentary behaviour: a systematic review. Schoeppe S, Alley S, Lippevelde WV, et al. Int J Behav Nutr Phys Act. 2016; 13: 127.
Wang Q, Egelandsdal B, Amdam GV, et al. Diet and Physical Activity Apps: Perceived Effectiveness by App Users. JMIR Mhealth Uhealth. 2016; 4(2): e33.
Ghelani DP, Moran LJ, Johnson C, et al. Mobile Apps for Weight Management: A Review of the Latest Evidence to Inform Practice. Front Endocrinol (Lausanne). 2020; 11: 412.